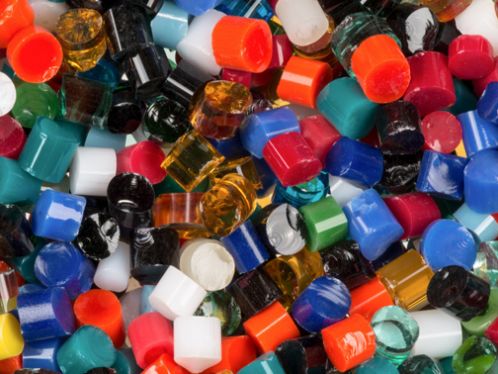 Dots are snippets of System 96 Rod all mixed up in a 6 oz jar of assorted colors. Sizes and colors will vary in each batch. Most are about 1/4in in diameter and about 1/4in long. Will fuse together neatly. Can be used as you would use frits - the difference is these are all neat and round.
SYSTEM 96 MARDI GRAS DOTS (# SFD MG 96)
6 oz jar, assorted colors
$19.95
The photo below will give you an idea of how nicely these dots will fuse together.