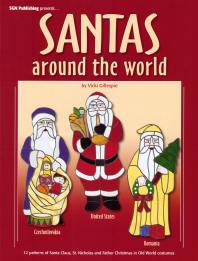 SANTAS AROUND THE WORLD (#14852) by Vickie Gillespie has 12 full size patterns of Santa as he is seen in various countries around the world. Every country has a variation on the St. Nicholas theme and Vickie has done up lovely renditions in the old world style. Russia, Germany, Austria, England, Poland and the USA are represented as well as six others. All are shown in full color. This is one Christmas book that you will bring out every fall to work on a different Santa project.
Order #14852 - $14.95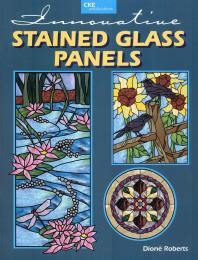 INNOVATIVE STAINED GLASS PANELS (#13675) by Dione Roberts has 30+ patterns that will keep your work looking fresh and interesting. You will want to enlarge most of the patterns in this book, and suggestions are given for modifying the designs to make these patterns your patterns. A few patterns have western themes (cowboy, cowgirl and western landscapes) a few marine subjects as well as ducks, flowers and traditional styles. Plenty in here for everyone.
Order #13675 - $17.95