The Best Way to Get a Big Assortment of Coatings and Textures
Sold in Generous 6 oz Packages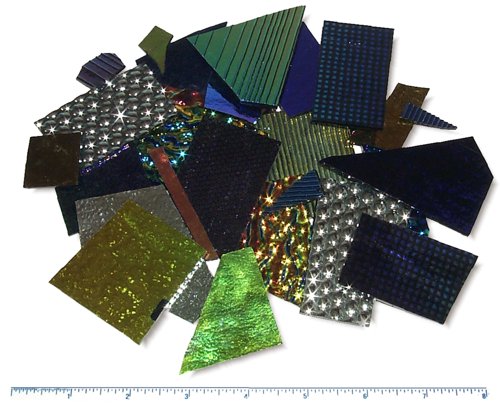 The photo above shows you a typical assortment on black. Note the rule at the bottom of the photo to give you an idea of the size pieces included. Each pack is different, but each will have a broad selection of coatings (including patterns), textures and thicknesses.
Sold in packs of clear, black or mixed black and clear base glass, 6 oz each.
COE 90 and 96 are available.
Note: these packs contain 6 oz each. Please don't confuse with 3½ oz or 4 oz packs sold elsewhere. Our packs give you 50% more for about the same price.