The Best Way to Get a Big Assortment of Coatings and Textures
Sold in Generous 6 oz Packages
Save $4 per pack
Regular $29.98 on sale for $25.97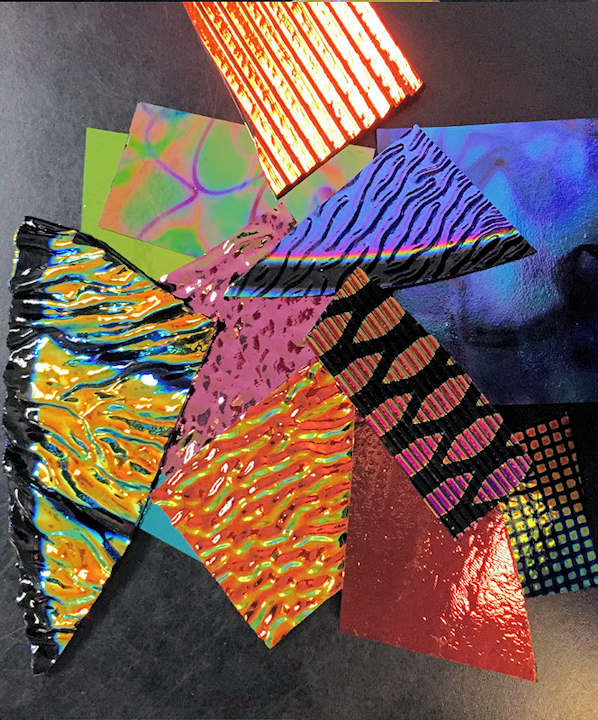 The photo above shows you a typical assortment on black. Each pack is different, but each will have a broad selection of coatings including solid colors, patterns, textures and thicknesses.
Sold in packs of clear, black or mixed black and clear base glass, 6 oz each.
COE 90 and 96 are available. May contain base glass styles from Oceanside, Wissmach, Bullseye and/or Uroboros
Note: these packs contain 6 oz each. Please don't confuse with 3½ oz or 4 oz packs sold elsewhere. Our packs give you 50% more for about the same price.