Last Call items are those things that have been discontinued by their manufacturer, or by Sunshine. Here is your last chance to pick one up before they are gone
All are at discounted prices
All are available in very limited quantities
CLICK HERE to see and buy
NEW STUDIO PRO FINISHING COMPOUND



The industry standard for polishing and protecting your work..
CLICK HERE to see and buy
ALL SYSTEM 96 FUSERS RESERVE ARE ON SALE NOW!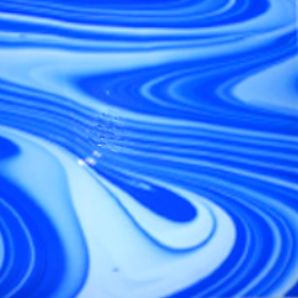 Six Opal Art styles and two Streaky styles are in stock. All are on sale at 15% off our regular price.
CLICK HERE to see and buy
MIKA BEVELS - NICELY PRICED


An assortment of bevel clusters that will make great entryways, cabinet doors and more. Many new, lower prices
CLICK HERE to see the assortment and to buy on line
TOOLS ON SALE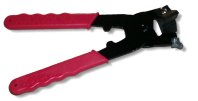 MOSAIC CUTTER/BREAKERS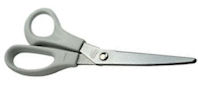 INEXPENSIVE LEAD SHEARS
CLICK HERE to buy
SYSTEM 96 GLASS PACKS
ON SALE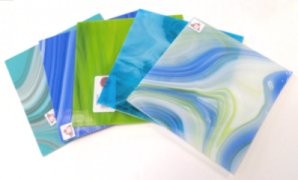 Fusers Reserve Glass Pack
We have new Glass Packs including handy clear packs, Aventurine packs and our popular Fusers Reserve pack.
Save up to 45% off regular prices
CLICK HERE FOR DETAILS AND TO BUY ON LINE
MIKA INTERNATIONAL GRINDER BITS AT 33% SAVINGS



CLICK HERE to buy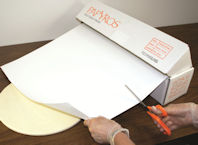 New Hobby Rolls of Papyros Paper, 16 inches wide
Click for details!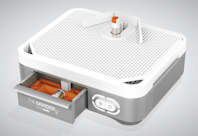 THE GRINDER2 is here!
Buy now and beat the 2022 price increase!
CLICK HERE to buy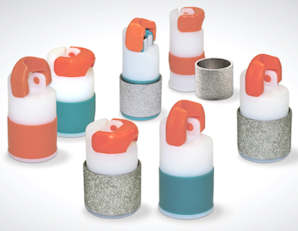 QUICK FIT BITS are so easy to use, no allen wrench to lose, no freezing on the shaft. Reasonably priced as well
CLICK HERE to buy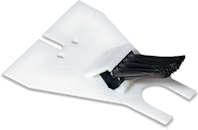 AQUA FLOW SYSTEM uses a brush to apply water and remove crud from your grinder bit. A great idea!
CLICK HERE to buy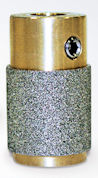 NEW BRILLIANT BITS with fantastic quality at a really great price
CLICK HERE to buy
WISSMACH 96 FRIT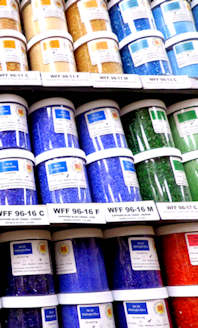 Wissmach has been making COE 96 frits available from their line of 96 sheet glass. Sold in 1 lb jars at a very attractive price
NEW: Many colors are now available as POWDERS
CLICK HERE for COE 96
opal frits
CLICK HERE for COE 96 transparent frits
VENTURE FOIL IS DISCONTINUED BY 3M

The 3M Company has discontinued ALL Venture foils. We will be replacing Venture product with other US made foil, but 1.5 mil foils and New Wave foils will not be replaced.
CLICK HERE for our remaining Ventur product inventory

SPECIAL DEAL ON PETER McGRAIN BOOKS


Amazing work from an amazing artist. Hundreds of photos trace Peter's career and let you in on the techniques behind the dramatic effects
CLICK HERE to see and buy
GALLERY PENDANTS ON SALE



Beautiful silver plated pendants make quick and easy jewelry projects
CLICK HERE to see and buy
OCEANSIDE COMPATIBLE GLASS SECTION COMPLETELY UPDATED



After we unpacked our latest load from Oceanside, we updated current selection of sheet glass, stringer, noodles, frits, rods and pre-cut circles.
Click to buy Transparent Frits
Click to buy Opal Frits
Click to buy Pre Cut Circles
Click to buy Stringer and Noodles
Click to buy Rods
Click to buy Transparent Sheet Glass
Click to buy Solid Opal Sheet Glass
Click to buy Streakies and Streaky Opal Sheet Glass
Click to buy Fusers Reserve Sheet Glass
Click to buy Collage Glass
DICHROIC GLASS SECTION COMPLETELY UPDATED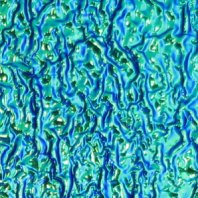 Magenta Green on Black Granite Ripple
Our CBS Dichroic selection has been updated. There are dozens of varieties in both COE 90 and 96.
CLICK HERE to see what's up!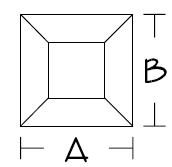 Bevels in all sizes and shapes
OUR GLASS SHOPPING INDEX LINKS YOU TO
Beveled Pieces - Squares, rectangles, circles, diamonds and more
HOLIDAY BEVELS - Angels, Christmas Trees, Menorahs and more - Quantities on these seasonal items are limited
Bevel Clusters from GST, Mika International and others
Glass Assortments - always great prices
Complete Glass Listings with full color photos
Sample Sets