As the corona virus situation continues to unfold, Sunshine
Glassworks will adjust our
operations to best serve our customers while maintaining a safe and healthy environment for our employees and customers.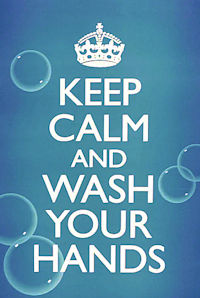 SHOWROOM AND WAREHOUSE OPERATIONS
Effective immediately, our showroom and warehouse will be closed to customers. We have suspended will call and curbside delivery of orders.
However, you may call, fax, or e-mail your order to our Order Desk and we will pack it up and ship out for delivery to your door via UPS or USPS.
Our Order Desk will be open as follows:
ORDERS TO BE SHIPPED Our shipping department is working hard to get your orders out as always. Due to a huge increase in orders to be shipped, please allow as much as two to three business days for your order to ship. In most cases, lead time will be just one business day, but please plan on just a bit longer lead time. Our warehouse is operating as usual and new inventory is arriving on a regular basis.
WATCH THIS PAGE FOR UPDATES
As the corona virus situation evolves, we will let you know when we start curbside delivery or open up the show room.
Stay safe, stay healthy and follow the guidelines promoted by the CDC