As the corona virus situation continues to unfold, Sunshine
Glassworks will adjust our
operations to best serve our customers while maintaining a safe and healthy environment for our employees and customers.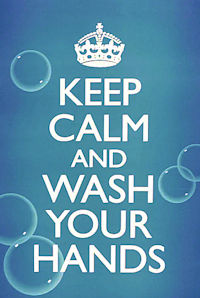 SHOWROOM AND WAREHOUSE OPERATIONS
Effective immediately, our showroom and warehouse will be closed to customers. We have suspended will call and curbside delivery of orders.
However, you may call, fax, or e-mail your order to our Order Desk and we will pack it up and ship out for delivery to your door via UPS or USPS.
Our Order Desk will be open as follows:
Monday, Tuesday, Wednesday, Thursday

= 9-5

Friday

= 9-3

Saturday

= Closed Saturdays until further notice

Call Toll Free = 800-828-7159
Call Greater Buffalo = 668-2918
Fax = 716-668-2932
Email =
ORDERS TO BE SHIPPED Our shipping department is working hard to get your orders out as always. Most orders called in by noon are shipped the same day. Our warehouse is operating and new inventory is arriving on a regular basis
Stay safe, stay healthy and follow the guidelines promoted by the CDC